How can floor sanding improve a property?
Any designer or homeowner knows that floors are a vital part of any property's style and design. Not only do they play a major role in the overall aesthetic, but they also impact the function of a space. Floors that are in poor condition can be unsafe and uncomfortable, and they can make a space feel inhospitable.
Sanding is a process that can breathe new life into old floors. It removes scratches, stains, and imperfections, and it leaves behind a smooth, even surface. In addition, sanding can change the colour of a floor, allowing for a completely new look.
Whether you're trying to update an old space or achieve a specific design aesthetic, floor sanding is an effective solution.
How can floor sanding fit with the architecture in Docklands?
Anyone lucky enough to explore the Docklands area of London will know that it is a truly unique place. The mix of old and new buildings, the variety of architectural styles on display, and the bustling atmosphere all combine to create a truly special environment.
One important element of this area is its wooden floors. These floors add character and charm to the buildings, and they also play an important role in the overall aesthetic of the area. However, over time, these floors can become worn and damaged, making them look old and tired. This is where wood floor sanding comes in.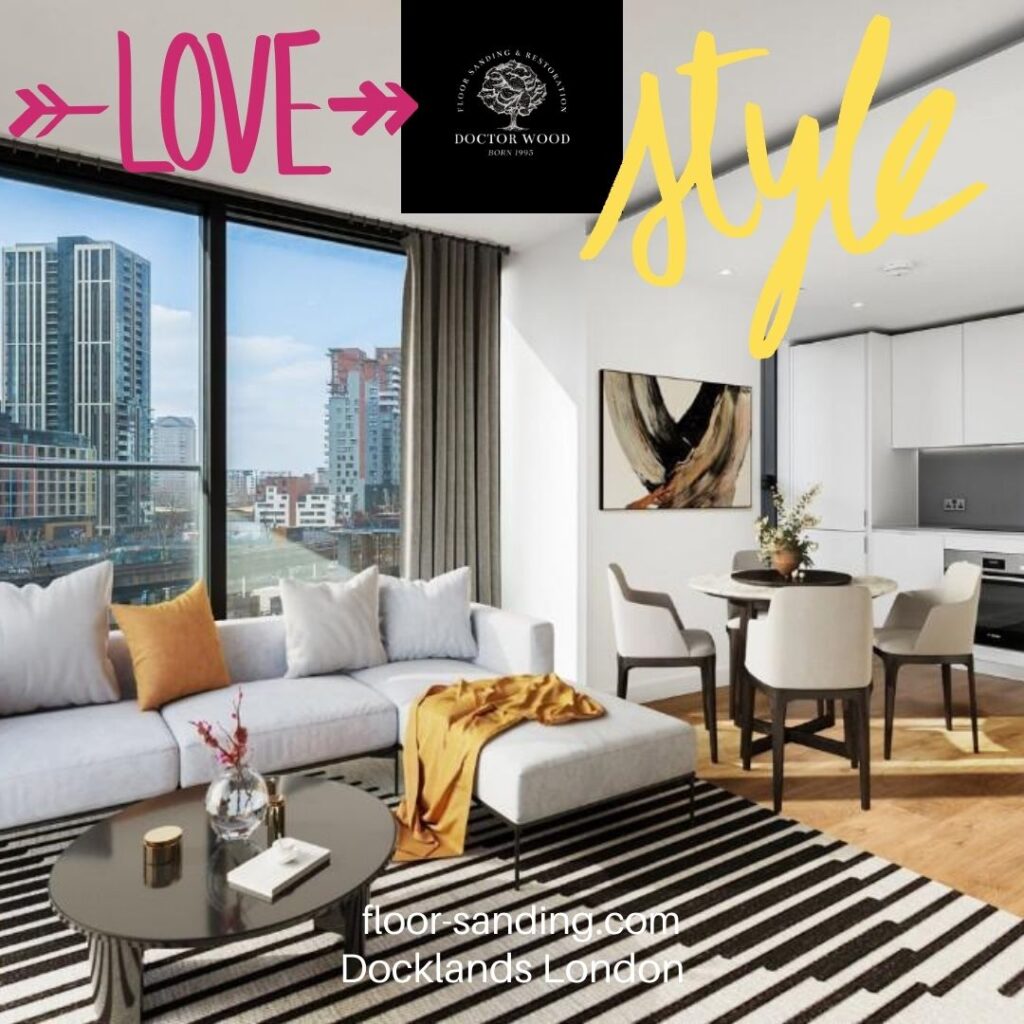 What is it like to live in Docklands?
Docklands is a great place to live for several reasons.
First, it's incredibly convenient. The Docklands Light Railway and Jubilee Line both run through the area, making it easy to get around. There are also several bus routes that connect Docklands to the rest of London.
Second, there are plenty of things to do in the area. From shopping at Canary Wharf to exploring the museums and galleries of Greenwich, there's something for everyone.
Third, the area is very safe. The streets are well-lit and there is a heavy police presence, making it one of the safest areas in London.
Finally, Docklands is a great place to live if you want to be close to nature. There are several parks in the area, as well as the River Thames.
All in all, Docklands is an ideal place to call home.
You may be asking how to find a floor sanding near me. Whatever you do, don't forget that we have been happily doing this work ever since 1995. Are we the best floor sanding company in London? You know it is hard to boast about yourself. We certainly love what we do and hope you will think so! 🙂
We can send one of our friendly team to your place to do a free consultation if that might help!
All photos used in our Love To Inspire images are copyrighted by Rightmove who were marketing the property at the time of writing.